Description
Meet the BUGOLINI® Vidulum card holder for men and woman. This unique card holder can hold up to 4 cards inside with an additional small object like coins or paper money. On the outside of the wallet you can find a elastic nylon band which can be used to put additional cards or paper money.
The case is made from metal and carbon fiber RFID blocking material to prevent theft and fraud so your cards are safe inside the wallet. It is important to keep your cards safe because anyone can swipe over your cards and steal your funds. The outer layer polycarbonate material is specially imported from germany and is not only very durable but also enviromental friendly. The holder is ergonomic so it is very comfortable in your hand and easy to store inside your pocket.
The BUGOLINI Vidilum® series holder has a unique way of opening. You can open the case by sliding it to the side. The cards will pop out automatically in the order you put them in so it is very useful for when you need your cards quickly. Enhance your style today with this unique card holder.
Up to 4 cards inside + 1 outside
Able to store small objects like coins, keys and paper money
RFID anti-fraud protection case (carbon fiber + metal)
Imported extremely durable polycarbonate material from Germany
Unique slider function
3 Years Warranty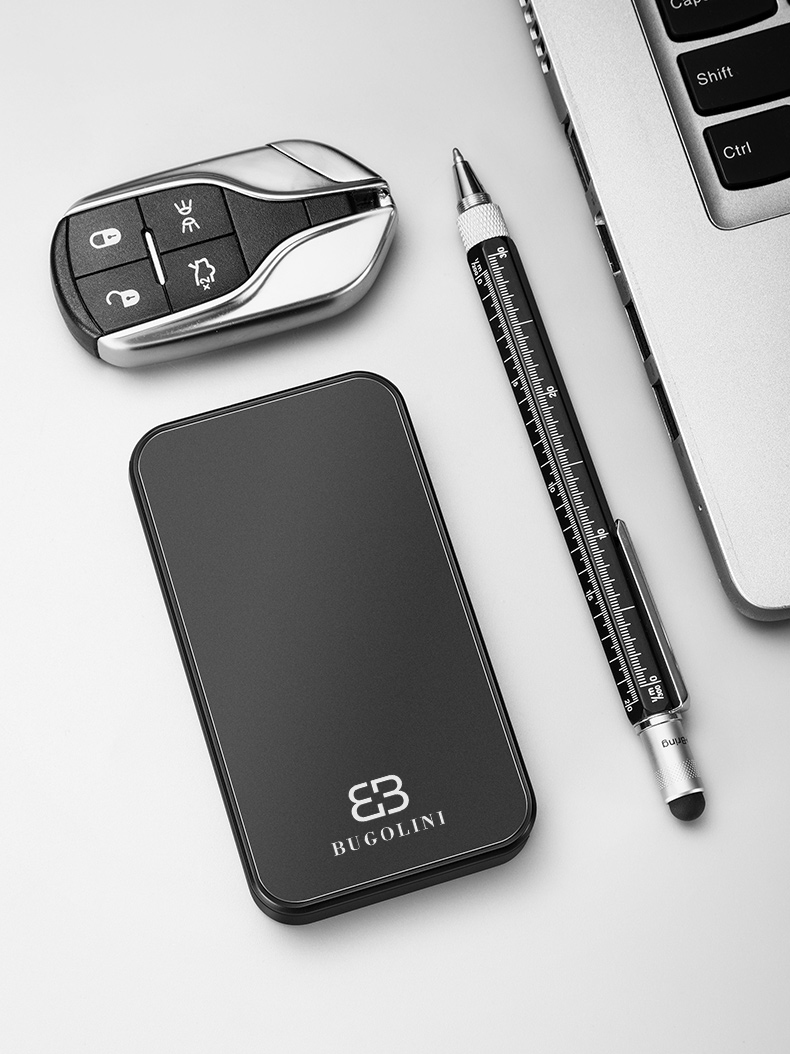 Specifications:
Size: 10.5x6cm
Material: Walnut wood + metal + carbon fiber + PC
Weight: 80 gram
Cards storing amount: 4 inside + 1 outside
Possible to store small objects: Yes